There is a lot to look back on and enjoy about the music from 2015. From Drake's Hotline Bling music video to Adele's beautiful voice gracing us with another album and everything in between, it was a hell of a year. My only regret was not being able to hear enough music. Over the course of this week you'll hear from all the writers about what stood out to us individually. Now usually on the site I stay in the EDM category, but for these several tracks I'm gonna be a little bit all over the place. But nonetheless it will be highlighted by my favorite dance jams of the year. Without further ado….
Tïesto and Oliver Heldens- Wombass
spotify:track:6etVFDSbFabj0tPY10MAXR
Oliver Heldens has easily become one of my favorite producers during 2015. He's my age and is living the dream of making music and touring the world and I respect the hell out of that. Teaming up with Tïesto (GOAT) and making this absolute jam was the perfect way to cap off 2015 for the young dutchman. All I know is if you're in the mood to go out and have a good time you better be playing this before you leave the house. I dare you to blast this and not dance your ass off…nearly impossible.
Vince Staples- Norf Norf

I have to admit when I first heard this song I thought it was god awful…I now realize how stupid I was to think that at all. Once I heard it a few more times I couldn't stop saying "Norf Side Long Beach" to myself over and over. This song is off Staples' newest album "Summertime '06" which is a quality hip hop album from top to bottom. However seeing how this is a wrap up blog about all music in 2015, I'll just put this song on there. Beware: You will find yourself hitting rewind over and over at the end of the song.
Duke Dumont- Ocean Drive
spotify:track:0b6wdul3A5sQNpIOv03OxP
Duke Dumont is a British producer who has been putting on straight fire for the past 12-18 months. This song particularly sticks out to me because it sounds like it belongs in the 80's with some very questionably dressed individuals belting the chorus while awkwardly dancing around trying not to look as white as possible….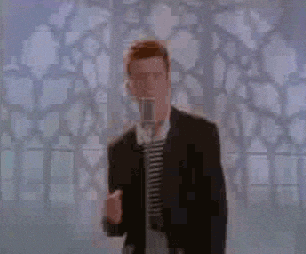 Yup that pretty much nails it. Anyway if you can't get down with this song then I don't know why you're even on this site reading the words I'm writing.
Eric Church- Chattanooga Lucy

As Chewb mentioned yesterday, Eric Church is the bright spot of country music. And when I say country music I mean real country music, not pop music sung by a guy from the South who sings about the same stuff every song and just switches the kind of truck he drives and kind of beer he drinks…
Sorry Luke but Eric Church blows your pretty ass out of the water. Chattanooga Lucy is an absolute jam and I want nothing more in my life than to be at a dive bar down south and hear this song live and honky tonk my ass off with some southern belles. Add that to the bucket list.
CHVRCHES- Leave A Trace

Admittedly I'm not a die hard fan of CHVRCHES and am not too familiar with their stuff. But when I hear something I like I'm gonna keep playing it. And that's what I found with their new single "Leave A Trace." The lyrics are great and the chorus is ridiculously catchy. And I think I'm falling in love with lead singer Lauren Mayberry but who wouldn't with that voice.
Talking Body- Tove Lo

In my humble opinion Tove Lo is just as good as Ellie Goulding if not better in terms of combining meaningful lyrics and a beautiful voice. This song is just too good not to like. Doesn't matter if you're a guy or girl or a combination of the two (shouout Bruce Caitlyn Jenner) Can't wait to see what 2016 has in store for this extremely talented vocalist.
Macklemore & Ryan Lewis- Downtown
spotify:track:0lLDaAdXcjOQ7Mf2NXzXay
This song is essentially Thrift Shop Round Two, but that isn't a bad thing at all. Extremely catchy song about buying a moped….whatever works for you Mr. Haggerty. I'm sure everyone and their mother is excited about this new album and whenever it comes out I'm sure it will be welcomed with absurd popularity. Although Irish Celebration is still my favorite song of his by far (totally unbiased opinion, doesn't have anything to do with me being Irish)
Calvin Harris- How Deep is Your Pud Love

This song exploded the second it came out, and for obvious reasons. Calvin Harris literally has a Midas touch. If you see his name associated with a song, it is most definitely going to be a jam. 100% no doubt about it. The man is untouchable. And he dates Taylor Swift (not sure how I feel about it) but regardless he's probably the only dude on the planet who can deal with her popularity. At least when they break up we'll hear all about it when she cries about it for the next 3 albums, and your boy Calvin will just continue doing his thing.
Candyland-Speechless

I just came across this track about 3 weeks ago but I haven't been able to stop listening to it since. Such a subtle bassline carried by the vocals and has a nice tropical house touch. Perfect for any drive with the windows down…or the end of December in 40 degree weather? Maybe not, but hey I don't mind hearing it as a reminder of summers past and the summers yet to come.
This only scratches the surface of the great music released during the year. But that's we have the website in the first place. Thank you to everyone who actually reads what we write and takes the time to listen to these songs. Yes, we do it because we enjoy it but it's really awesome when someone tells you they love the song you posted or laughed at the joke I wrote. A very surreal feeling that makes me want to keep writing. 2016 should be a hell of a year, and A Beat A Day will be there every step of the way to give you the newest music across all genres of music. And as always, send us what's going through your headphones. We can never get enough good music. Happy New Year everybody…
Teej
You didn't actually think I would make this list without this song did you?
Gets me every time